Just Added: Related Arts News (see Latest News Below)
Book Fair ** Book Fair ** Book Fair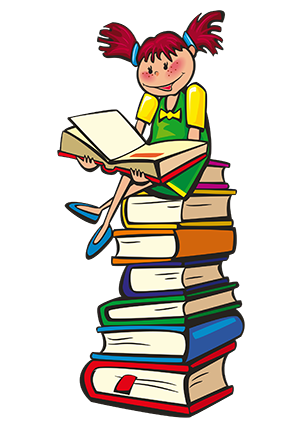 Our Book Fair is coming soon! It will run September 12-16, from 8:00-2:00 daily. The book fair will also be open during our Parent Back to School Night for K - 2 on Monday night, September 12; as well as during our Grandparents Day Celebrations on Wednesday, September 14 (K - 2) and Thursday, 15 (3 - 5). Everyone can always shop the book fair online at https://bookfairs.scholastic.com/homepage/cascadeelementaryschool15.
---
REMEMBER => Eat at BURGER KING every Monday school is in session from 4:00 to 8:00!!! A portion of the profits will be donated to our classrooms. :-)

---
Check out the Latest News below for important information from the Superintendent of Bedford County Schools
Do you want to help raise money for our school?
Register your Kroger card through the website below, then every time you shop at Kroger swipe your card and Cascade Elementary will get a portion of what you spend. It's that easy!!
Here is how to register your card=>
Click on this link:

https://www.kroger.com

Go the the Community tab and click on Community Rewards

Login to your Kroger Account or Create a new Account

Click on 'View Your Rewards Details'

Scroll to the bottom of the page and choose Community Rewards

Search for Cascade School (There are several Cascade choices-choose Cascade School)

Click on the circle beside Cascade School and then click on Enroll


It will take you back to the Community Rewards page and list Cascade School as your choice

You'll need to update this every year
Thanks for your support!

Dates to Remember:
September 23rd- Staff Development (No School)
October 4th - Fall Pictures
October 20th- Staff Development (No School)
October 20th- Parent/Teacher Conferences
October 21st to October 24th- (No School)
November 8th- In-service (No School)
November 23rd to November 25th- Thanksgiving Break (No School)
December 16th- Abbreviated (2 hour) Day
December 19th to January 3rd- Winter Break (no school)

_______________________________________________________________________________

School begins promptly
at 7:45.

Breakfast in the cafeteria beginning at 7:15.