---
School Climate Survey
Please take a minute to fill out the following school surveys!
Link to Parent Survey:
https://cascadeelementaryparentsurvey.questionpro.com
Link to Student Survey:
https://cascadeelementarystudentsurvey.questionpro.com
---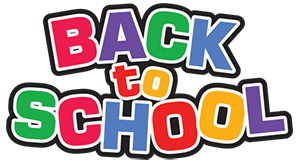 Registration for the 2018-19 school will be online this year!
https://sis-bedford.tnk12.gov/scripts/wsisa.dll/WService=wsBEDStu/seplog01.w

---
New at Cascade this year:
Science Club meets the 2nd Thursday of every month
Drama Club meets every Thursday
Call the front office for more details!
---
Do you want to help raise money for our school?
Register your Kroger card through the website below, then every time you shop at Kroger swipe your card and Cascade Elementary will get a portion of what you spend. It's that easy!!
Here is how to register your card=>
Click on this link:

https://www.kroger.com

Go the the Community tab and click on Community Rewards

Login to your Kroger Account or Create a new Account

Click on 'View Your Rewards Details'

Scroll to the bottom of the page and choose Community Rewards

Search for Cascade School (There are several Cascade choices-choose Cascade School)

Click on the circle beside Cascade School and then click on Enroll


It will take you back to the Community Rewards page and list Cascade School as your choice

You'll need to update this every year
Thanks for your support!
___________________________________________________________________

Dates to Remember:
April 17 to April 27- 3rd to 5th grade Tennessee State Assessment

April 30 to May 4- 2nd grade Tennessee State Assessment
April 19- Art Show at the Fly
May 8- Chorus Performance at First Baptist Church Shelbyville at 6:30 (Students who are preforming will eat lunch in Mr. Maybee's room and then ride the bus over for rehearsal at FBC at 12:00)

May 11- AR Celebration/Half Day Out for AR students
May 15- 1st and 2nd grade AR Mystery trip for those who qualify
May 16- 3rd, 4th, and 5th grade AR Mystery trip for those who qualify
May 17th- Kindergarten Graduation 8:30 am
May 17th- 4th Grade Awards in gym 11:35 am
May 18- 1st Grade Awards 8:30 am in their classrooms

May 18- 2nd Grade Awards 8:30 am in the gym
May 18- 3rd Grade Awards 10:00 in the gym

May 21- 5th Grade Awards and Graduation 8:15 am
May 22- Administration Day- No School
May 23- Abbreviated Day
May 29 to 31- 5th Grade STEM Camp with Billy Hix (Students must turn in registration and have transportation to attend)
June 5 to June 7- 5th Grade STEM Camp with Billy Hix (overflow date- same rules above apply)
---

____________________________________________________________________________________

School begins promptly at 7:45.