---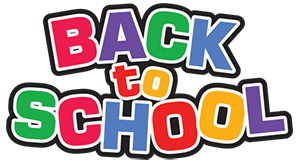 Dates to Remember:
Back to School 2018/2019 School Year:
August 1 FIRST Day (Abbreviated 7:45 to 9:45)
August 2 - NO SCHOOL Staff development Day
August 3 - First FULL Day of School
August 27 - 31 Horse Show Break
September 3 - Labor Day (NO SCHOOL)
September 4 - Regular School Day
October 18 - Staff Development Day (NO SCHOOL)
October 18 - Parent/Teacher Conferences
October 19 and 22 - Fall Break (NO SCHOOL)
October 23 - Regular School Day
---
Do you want to help raise money for our school?
Register your Kroger card through the website below, then every time you shop at Kroger swipe your card and Cascade Elementary will get a portion of what you spend. It's that easy!!
Here is how to register your card=>
Click on this link:

https://www.kroger.com

Go the the Community tab and click on Community Rewards

Login to your Kroger Account or Create a new Account

Click on 'View Your Rewards Details'

Scroll to the bottom of the page and choose Community Rewards

Search for Cascade School (There are several Cascade choices-choose Cascade School)

Click on the circle beside Cascade School and then click on Enroll


It will take you back to the Community Rewards page and list Cascade School as your choice

You'll need to update this every year
Thanks for your support!
___________________________________________________________________

School begins promptly at 7:45.